Signposting
We help you find your way around Universität Hamburg!
In July 2009, the agencies Sign Information Systems GmbH (SIS) and Tom Gahleitner Design installed 11 stelae as a first step towards a consistent information and direction system throughout the University. Tried and trusted, the system now provides orientation at all central and decentralized University facilities.
Doorplates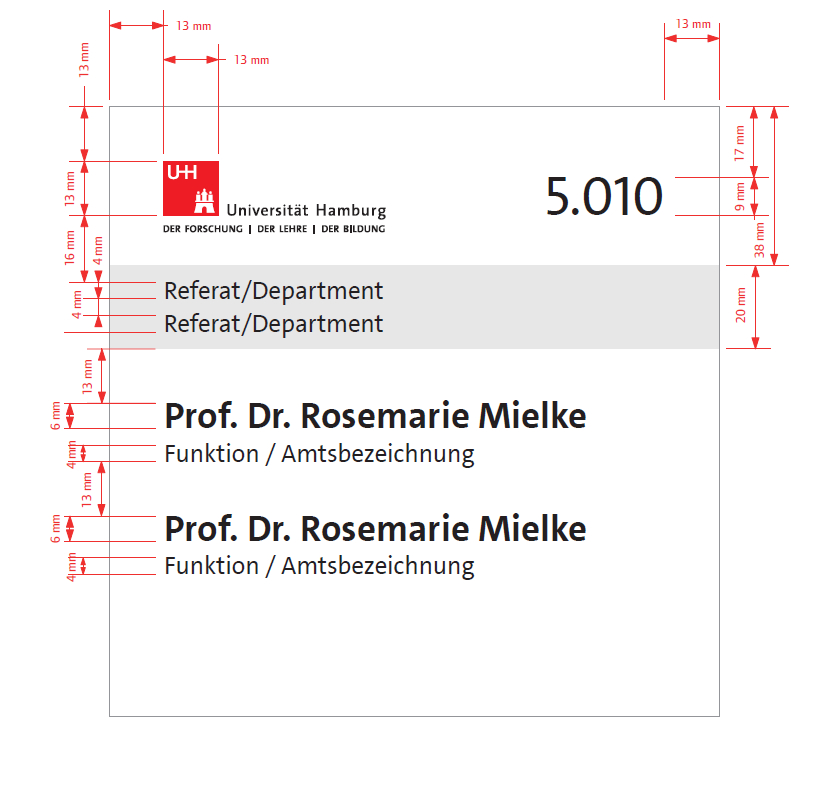 Doorplates are the most noticeable element of our information and orientation system. Your office doorplate is as crucial to attracting awareness as your business card. We ensure uniform doorplates across Universität Hamburg. Our form generator ensures that printouts are always identical.
Building Maintenance and Services (Sec. 83) is in charge of doorplate matters. In case of name changes or mistakes, Marina Ahlers (marina.ahlers"AT"verw.uni-hamburg.de) will gladly provide help.